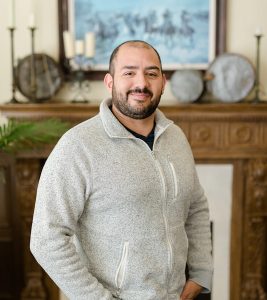 Arthur Cardona, Psy.D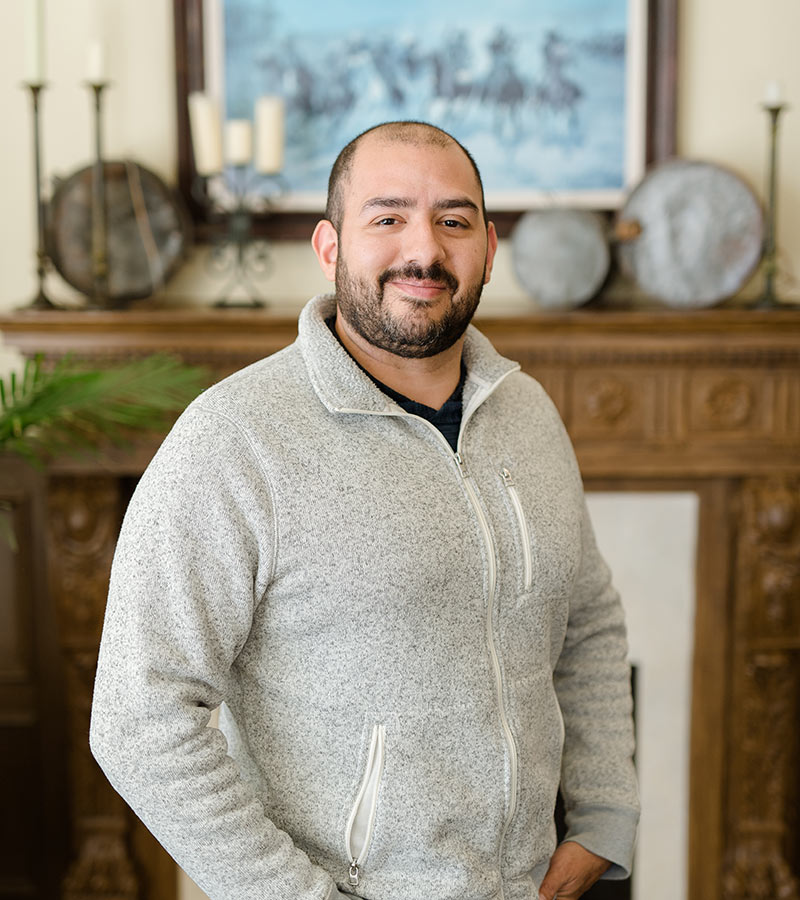 Arthur Cardona, Psy.D
About Me
I am a licensed psychologist in the state of Texas. I provide a variety of clinical services including psychotherapy and psychological assessment. I have experience in providing psychotherapy with adults, adolescents, children, couples, groups and families. The psychotherapy I typically provide is psychodynamically-oriented. I also provide psychological assessments to provided differential diagnoses, treatment recommendations, and answer a variety of other referral questions.
I have a doctor of psychology degree (PsyD) in clinical psychology from the Texas School of Professional Psychology.
I completed a predoctoral-internship in clinical psychology at the Greater Southwest Consortium at Rose Street MHC in Wichita Falls, Texas.
I completed a postdoctoral residency under Dr. David Sabine in Wichita Falls, Texas.
The Texas State Board of Examiners of Psychologists licenses me as a Licensed Psychologist. License #34800
My Views on Psychotherapy
I specialize in providing individual psychotherapy. Psychotherapy is a professional relationship intended to help patients alleviate symptoms, increase self-awareness, and improve well-being. People seek individual psychotherapy for a variety of reasons and many want to talk about their lives and difficulties they are having. As the therapeutic alliance develops, the therapy relationship can provide a framework where healing takes place. While the past does not change, within the therapy relationship, the meaning of the past changes.
My Views on Psychological Assessment
Psychological assessment provides the opportunity to evaluate an individual about how similar or different they are from the normative group. Additionally, assessment can provide the opportunity to determine unique strengths and challenges. This can inform interventions for encouraging the strengths and supporting the challenges. However, psychological assessments only provide a snapshot of the patient's functioning around the time of the evaluation. Therefore, while the evaluation may be helpful in focusing a diagnosis and making treatment recommendations, the results are never the final decision on the patient's functioning.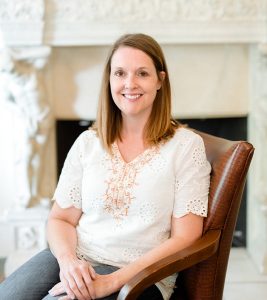 Jessica Campbell, LPC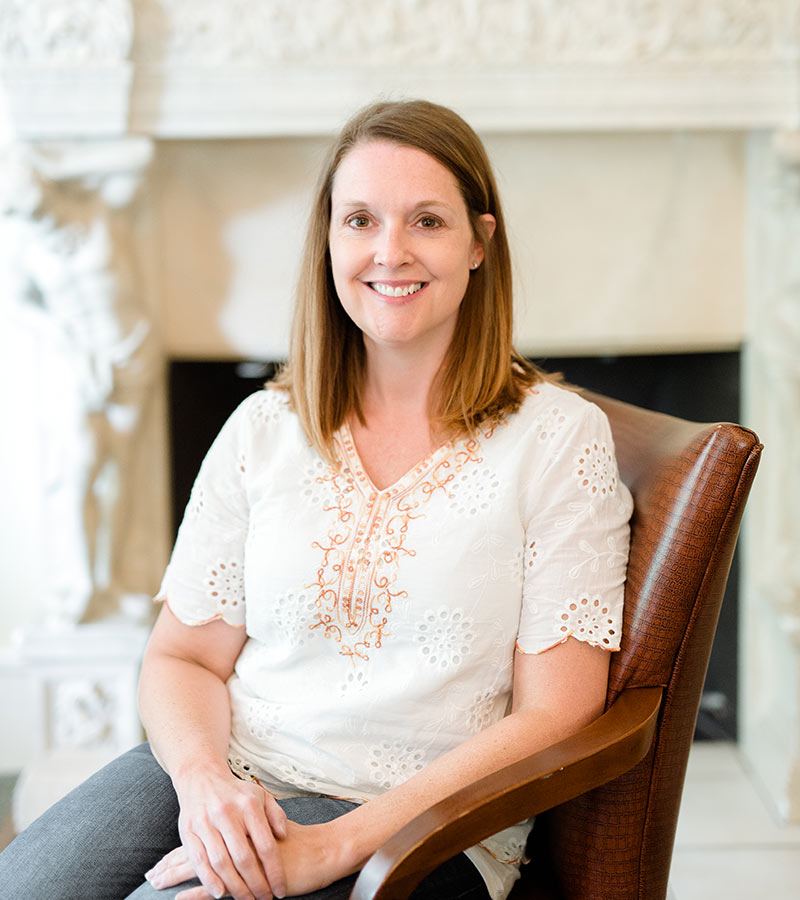 Jessica Campbell, LPC
A Wichita Falls native, Jessica returned to her hometown with a desire to serve and bring awareness for mental health issues. Jessica has worked with trauma victims for 15 years. She began her career working for Children's Advocacy Centers serving child abuse victims and their families. After becoming a certified victim advocate, Jessica's passion to serve those hurting from trauma, led her into becoming a licensed professional counselor. She had the privilege of serving in the Biloxi school system working with children and families who had experienced trauma due to Hurricane Katrina. She also worked in private practice with children, teens, women, active duty military members, families and couples providing treatment for grief and loss, bullying, trauma both recent and past, chemical dependency, depression, anxiety, and marriage counseling.
Jessica has a Bachelor of Spanish and Political Science, a Master of Public Administration with an emphasis in Government and Nonprofit Management from Midwestern State University, and a Master of Arts in Professional Counseling from Liberty University.
Jessica serves children ages 5 and up, adolescents, and adults. She utilizes her training in DBT (dialectal behavior training), CBT (cognitive behavioral therapy), REBT (rational emotive behavioral therapy), play therapy and mindfulness. Through this, she helps clients find healthy perceptions of themselves and strengthen their relationships so they can know themselves as peaceful, complete, whole, and safe.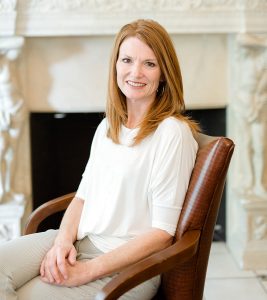 Shelli Craig, PMHNP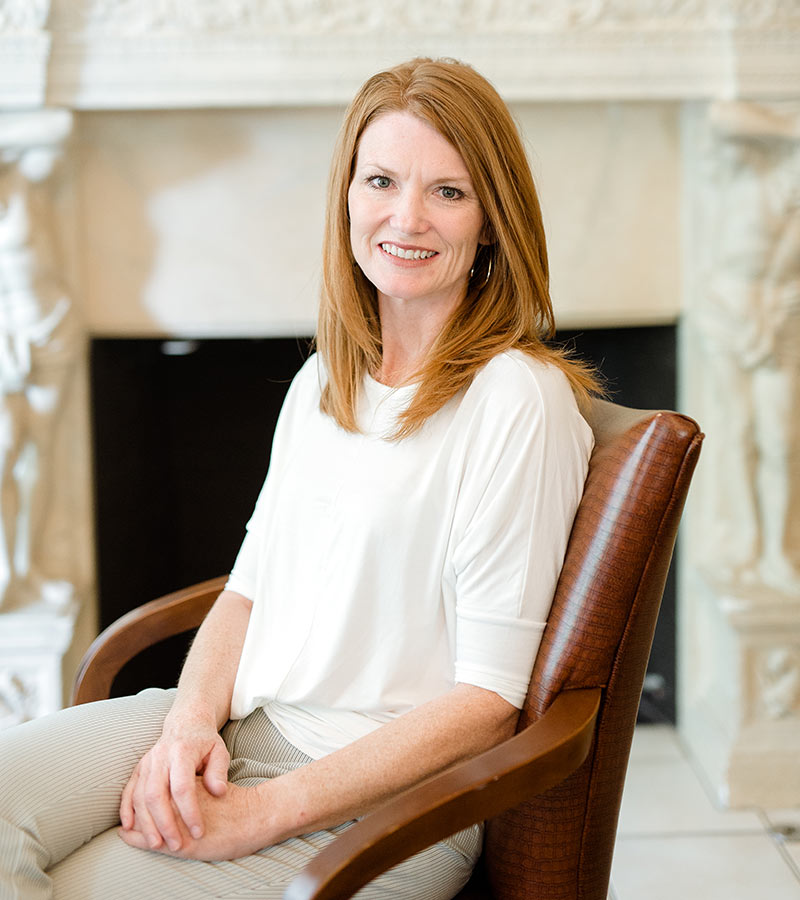 Shelli Craig, PMHNP
Shelli Craig is a psychiatric mental health nurse practitioner.
"I believe the goal of treatment is recovery, and it is important for those with a mental illness to be an integral part of their recovery process."
Education:
Bachelor of Business Administration – West Texas A&M University, Canyon TX
Bachelor of Science in Nursing – West Texas A&M University, Canyon TX
Master of Science in Nursing – Walden University, Minneapolis, MN
Affiliations:
Sigma Theta Tau (Honor of Nursing Society)
American Nurses Association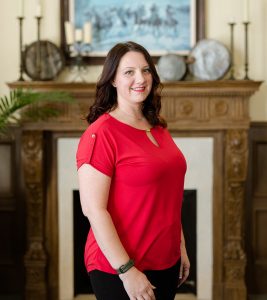 Stacy Koetter, LPC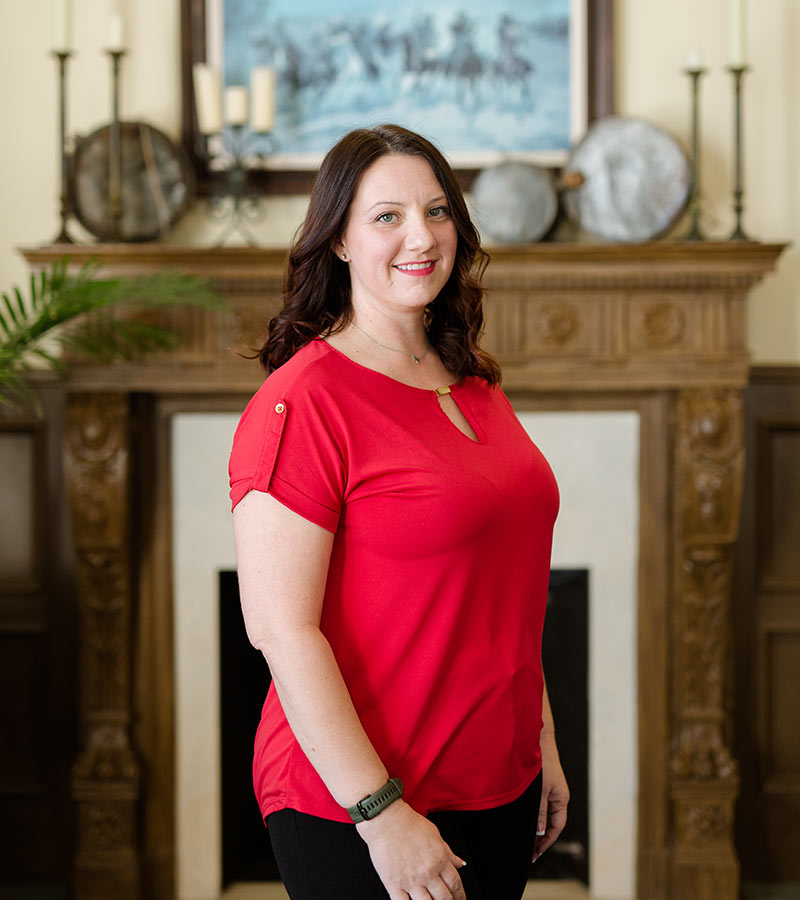 Stacy Koetter, LPC
Stacy Koetter has a Master of Art in Clinical Mental Health, a Bachelor of Science in Sociology with a minor in Speech Communication all from Midwestern State University. Stacy completed her practicum and internship hours in a 28-day drug/alcohol in-patient facility and at a regional hospital under the supervision of the hospital-based psychiatrist. Her participation as a life-time member of the Auxiliary to the Veterans of Foreign Wars has given her a passion for working with service members and their families. Stacy holds a certificate in Stress and Trauma Care with Military Application through the Association of Christian Counselors.
As a life-long music lover and musician since age 5, she enjoys incorporating music and art into therapy whenever appropriate.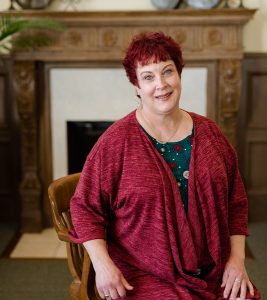 Katrina Lister, RN, MSN, PMHNP-BC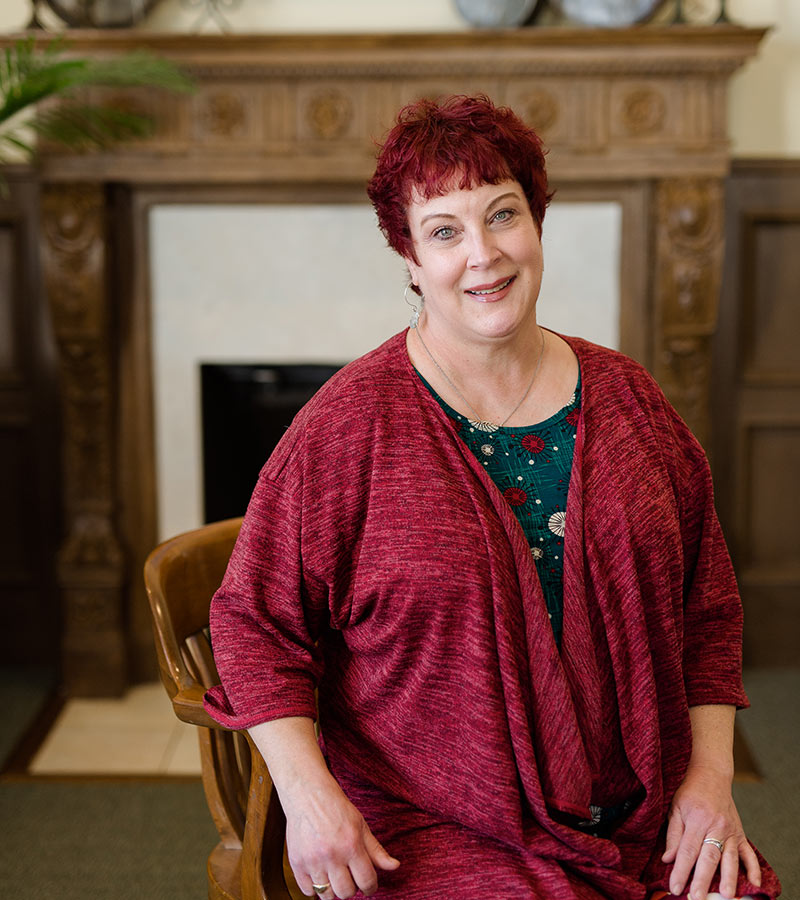 Katrina Lister, RN, MSN, PMHNP-BC
"I believe in not just treating what's wrong, but enhancing what's going well."
Education:
BSN – Washburn University, Topeka, KS
MSN – University of Pittsburgh, Pittsburgh, PA
Experience:
Registered Nurse since 1986
Psychiatric/Mental Health Nurse Practitioner since 2007
USAF veteran
Affiliations:
American Nurses Association
American Psychiatric Nurses Association
Society of Air Force Nurses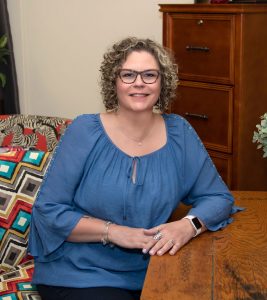 Catherine Quinn, LPC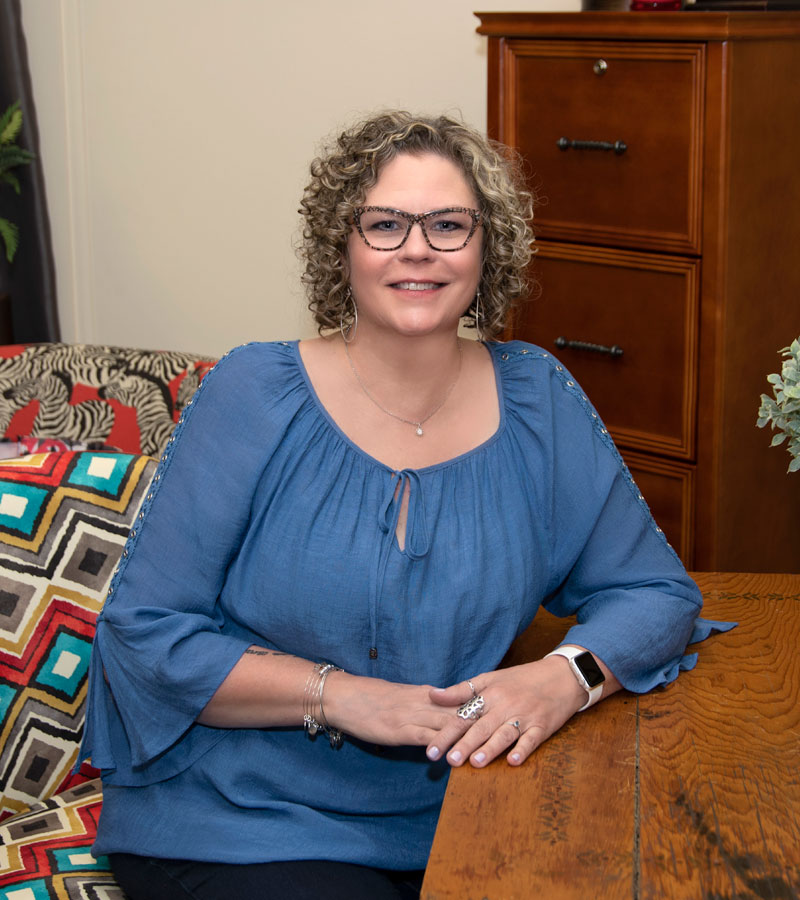 Catherine Quinn, LPC
Catherine Quinn is a compassionate therapist who feels called to help people find clarity and purpose in their lives. She has personal and professional experience with life changes, mental and physical illnesses, personal growth, and recovery. It is her passion to guide others to find peace in the face of adversity. Her experience includes helping those with mental health disorders, interpersonal struggles, cancer survivorship, chemical and process addictions, impulsivity disorders and personal growth.
Catherine has a Master of Arts in Psychology and Clinical Counseling from Midwestern State University and a Bachelor of Science in Psychology from the University of Maryland. Catherine completed her internship working with incarcerated adolescent youth and people in recovery at a 28-day residential substance use program. Catherine has experience working with military families and youth at Sheppard Air Force Base through the Military Family Life Counselor program.
As a therapist, cancer survivor, previous military wife and mother, she brings life experience and a passion for helping children, youth and adults. She provides trauma informed care, is sensitive to the needs of all families including the LGBTQ+ community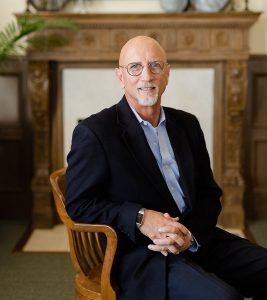 David Sabine, PhD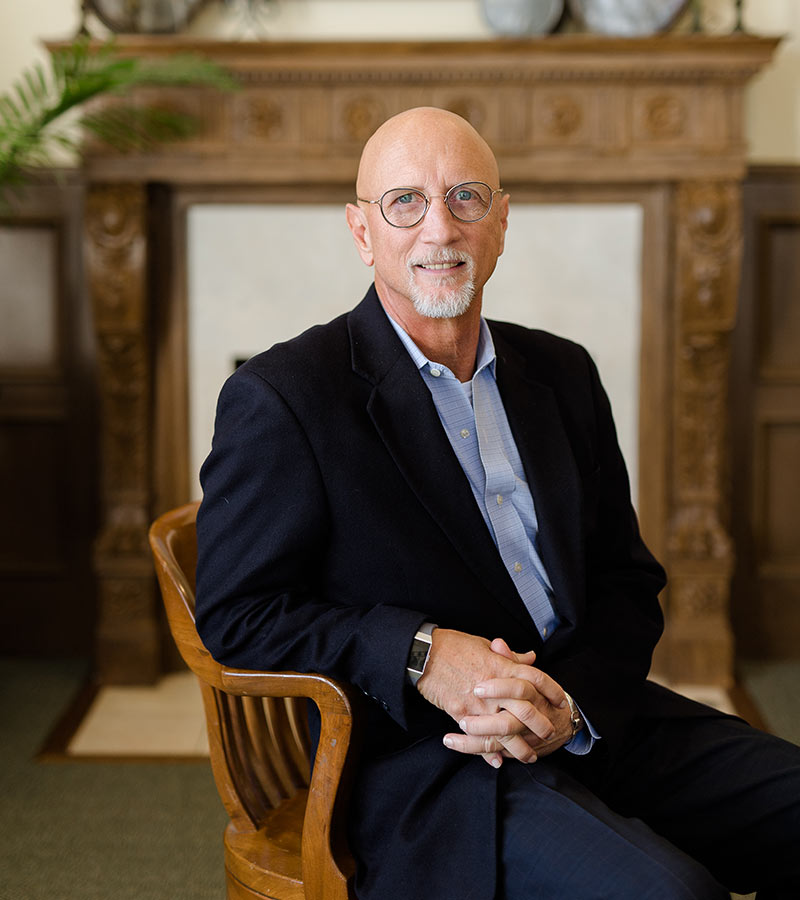 David Sabine, PhD
David is a clinical psychologist in private practice for over 20 years in Wichita Falls, Texas. His doctorate is from the University of Louisville, and he was a Pre-doctoral Fellow at Yale University. He works daily with families and children and speaks widely on issues related to the family. He has had his own radio talk show called Real Life with Doc Sabine and has been on radio and television many times, sometimes in top ten markets around the country. His opinion and counsel has been widely quoted by the Associated Press in periodicals and newpapers nationwide.
Dr. Sabine is the author of A Chair with a View: Scenes of Heartbreak and Breakthrough in Psychotherapy, available at amazon.com and barnesandnoble.com .
Philosophy of Psychotherapy
"Carpe Diem is my personal creed. I want to fully live my life, and have discovered that service to others is my bliss. The clients who work with me are challenged to discover their own path to joy. I don't presume to know what that path is, but it is our task to work together to untangle, understand, and remove the limitations of the past, and develop the courage to become the persons we are called to be. This is accomplished in the context of a trusting, honest and confidential relationship."
My philosophy of therapy can be summarized in one simple sentence – "It is the relationship that heals."
Personal Interests
More than anything, I love being a dad. Beyond that, sailing is the best way I know to spend leisure time. My brother, Bruce, and I have chartered sailboats on some of the world's most beautiful cruising grounds.
A Quality Education
Psychology Fellow, Yale University (1992)
Doctor of Philosophy – Clinical Psychology, University of Louisville
Master of Arts – Psychology, University of Louisville
Master of Divinity – Philosophy of Religion, Nazarene Theological Seminary
Bachelor of Arts – Religion and Philosophy, Southern Nazarene University
A Commitment to Service
Founder of Liberation Community, Fort Worth, Texas – A Compassionate Ministry
Volunteer Trainer – Hospice of Wichita Falls and the Wichita Falls Police Chaplaincy
Recognized Competence and Affiliations
Licensed Clinical Psychologist – Texas State Board of Examiners of Psychologists
Member – American Psychological Association
Member – Texas Psychological Association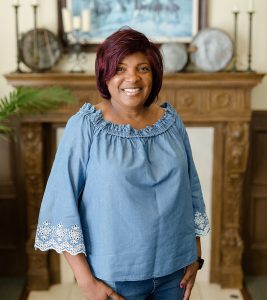 Sonja Calliste, DPN, APRN, FNP-PMHNP-BC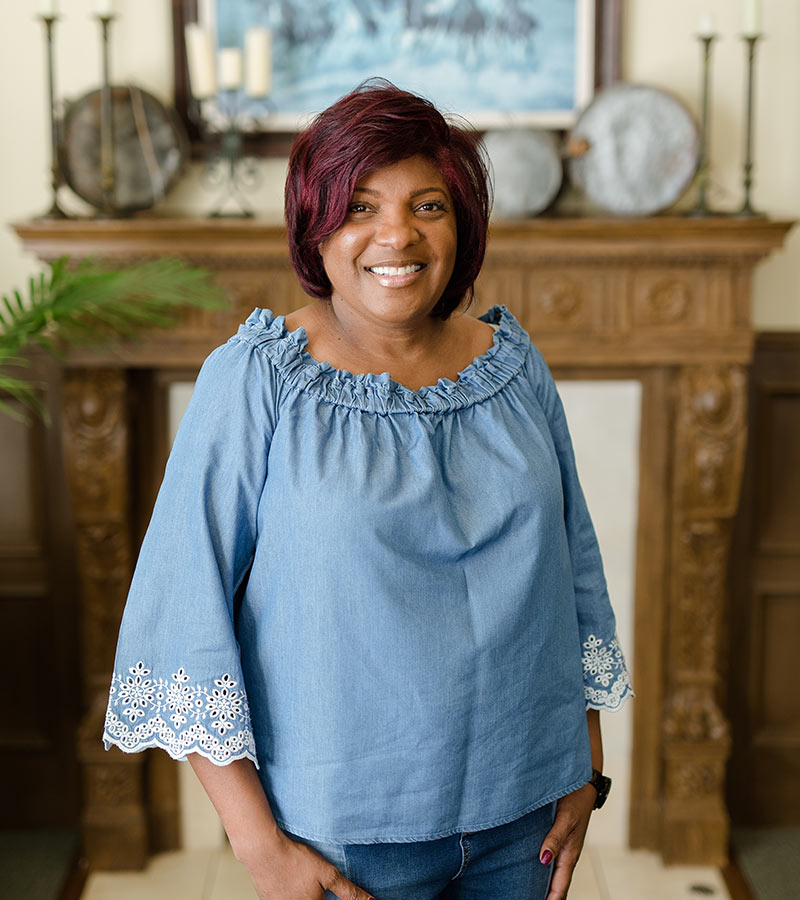 Sonja Calliste, DPN, APRN, FNP-PMHNP-BC
I am the mother of two children and a grandmother of two beautiful grandchildren. I was born and raised in Wichita Falls, Texas. I am a member of a local Baptist Church. I enjoy and consider it a privilege to be able to serve and be an advocate for patients with mental illnesses. I find it to be so rewarding to help someone who may be faced with challenges such as psychiatric disorders. Nothing pleases me more than to know that at the end of each day, I have helped make a difference in someone else's life.
Professional Experiences:
Licensed Vocational Nurse- 1991-1995
Registered Nurse 1995-present
Master Science of Nursing, Advance Practice Certified Family Nurse Practitioner- August 2010
Rose Street Mental Health- RN MSN CFNP- December 2012-present
Certified Family Nurse Practitioner- (NTSH) PRN-present
Adjunct Faculty (Midwestern State University Nursing Program-2012-present)
Community Health Care Clinic RN MSN CFNP- August 2010-June 2011
Chickasaw Nations Industries (Sheppard Air Force Base) RN MSN CFNP-June 2011-Septemeber 2012
Education:
Student in the Post Master PMHNP (University of Arlington-August 2013- present)
Midwestern State University, Wichita Falls, Texas
Masters Science of Nursing (Advanced Certified Family Nurse Practitioner)
January 2007-August 2010
Bachelor of Science in Nursing
January 2005-August 2007
Vernon Regional College, Wichita Falls, Texas
Associates Degree in Nursing
August 1994-August 1995
Licensed Vocational Nurse Program
August 1989-August 1990
Professional Organizations:
Sigma Theta Tau (Honor of Nursing Society) 2010 – Present
Board Member- Early Head Start 2009-2010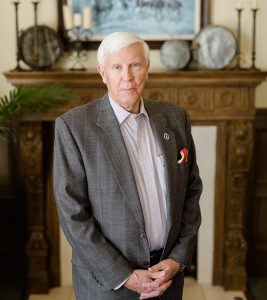 John F. Butler, PhD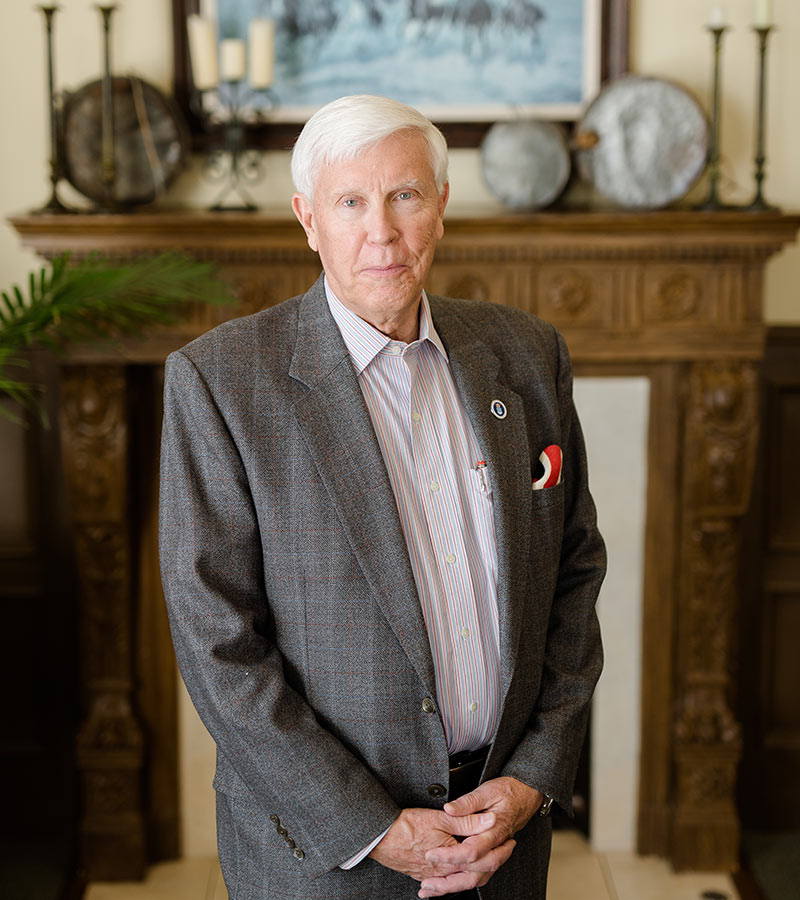 John F. Butler, PhD
Education:
B.A. (Sociology) Culver-Stockton College, Canton, MO
MSW, The University of Michigan (Ann Arbor)
Ph.D. (Social Welfare), The University of Wisconsin-Madison
Postgraduate Training:
Bowen Center for the Study of the Family (Formerly the
Georgetown Family Center)
Licenses:
Licensed Clinical Social Worker (LCSW)-Approved Supervisor
Licensed Sex Offender Treatment Provider (LSOTP)
Affiliations:
Clinical Fellow & Approved Supervisor, American Association for
Marriage & Family Therapy (AAMFT)
Association for the Treatment of Sex Abusers (ATSA)
Military Service:
First Lieutenant, Field Artillery, Honorable discharge
Colonel, USAF, BSC Corps; last positions-Director, Substance Recovery
Center, Sheppard AFB TX; Inspector General, 82nd Training Wing; Associate
Chief for Clinical Social Work, Andrews AFB, Mental Health Flight
Commander, Sheppard AFB, TX.
Publications:
Numerous peer reviewed articles in professionals journals; two book chapters; two books on the origins of family psychotherapy and therapeutic relationships.
Orientation:
Guided in psychotherapy by Bowen family systems theory. Bowen theory offers a comprehensive conceptual framework for understanding human behavior and relationships. The theory offers a blue print to solve problems in relationships by understanding how emotional systems operate and how to more effectively manage yourself in your relationship systems. (From Bowen theory training programmers, International Social Service (ISS) Family Institute, Hong Kong. An entire family can be changed through the effort of one person (Murray Bowen, 1978).
Brandon Arnold, LPC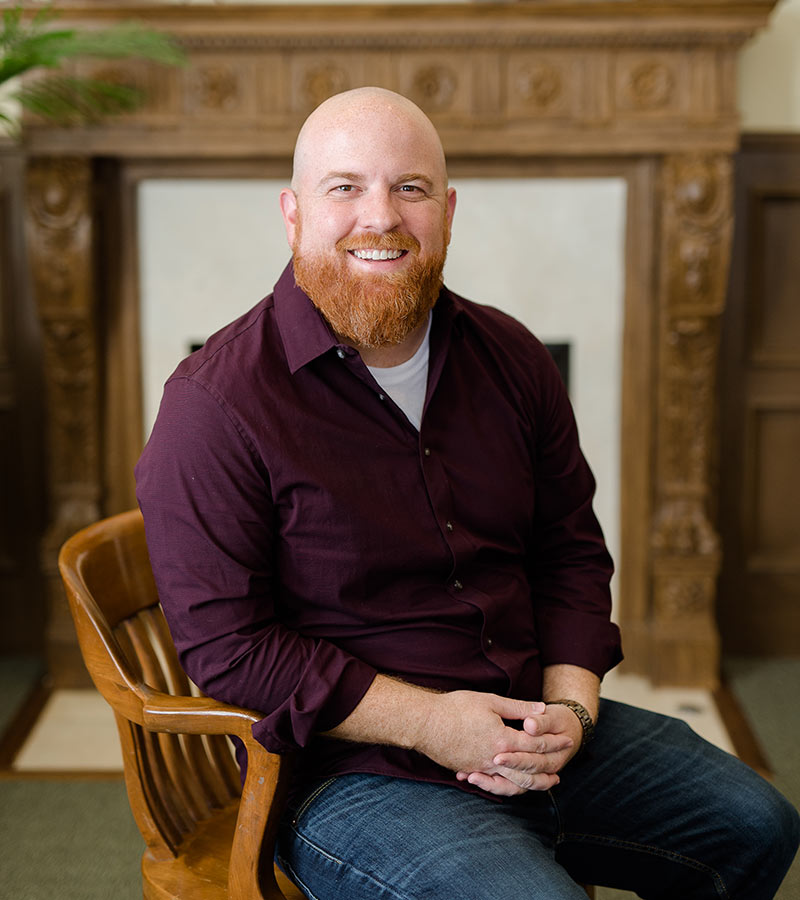 Brandon Arnold, LPC
Too often we encounter stress and challenges in our lives that we struggle to meet and resolve in healthy and constructive ways. As a result, we can become isolated and lonely, panicked, and anxious by stress that threatens to overwhelm us, or sometimes just "stuck" and unsatisfied. Perhaps our old ways of coping with life are no longer as helpful as they once were. We may feel unhappy with ourselves, where we are, and the things we do. The good news is that we do not have to go through it alone.
As a client-focused therapist, I am here to genuinely listen to you and help you find your path through your wonderful life – though it may not always seem so wonderful. I have learned and worked in a variety of settings that enable me to help in a multitude of situations. Whether you are struggling with grief, depression, anxiety, chemical abuse or dependency, relationship dysfunction, or anger, I would love to speak with you and find ways to help you perceive and deal these issues effectively so that you can get on with YOUR life – the life that you deserve.
I am from the Wichita Falls area, graduated in 2006 from Midwestern State University with a Master of Arts in Clinical Psychology, and hold professional licensure to practice Counseling and Psychology in Texas. I have worked extensively in both inpatient psychiatric and outpatient clinical settings and am trained to practice from a variety of therapeutic orientations in order to find what works best for my client's individual needs. Additionally, I am a member of the Texas Counseling Association's LGBTQ+ Alliance.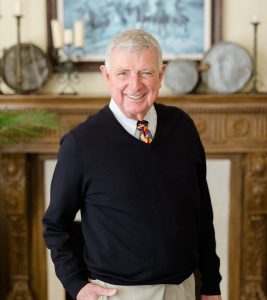 Harvey Martin, MD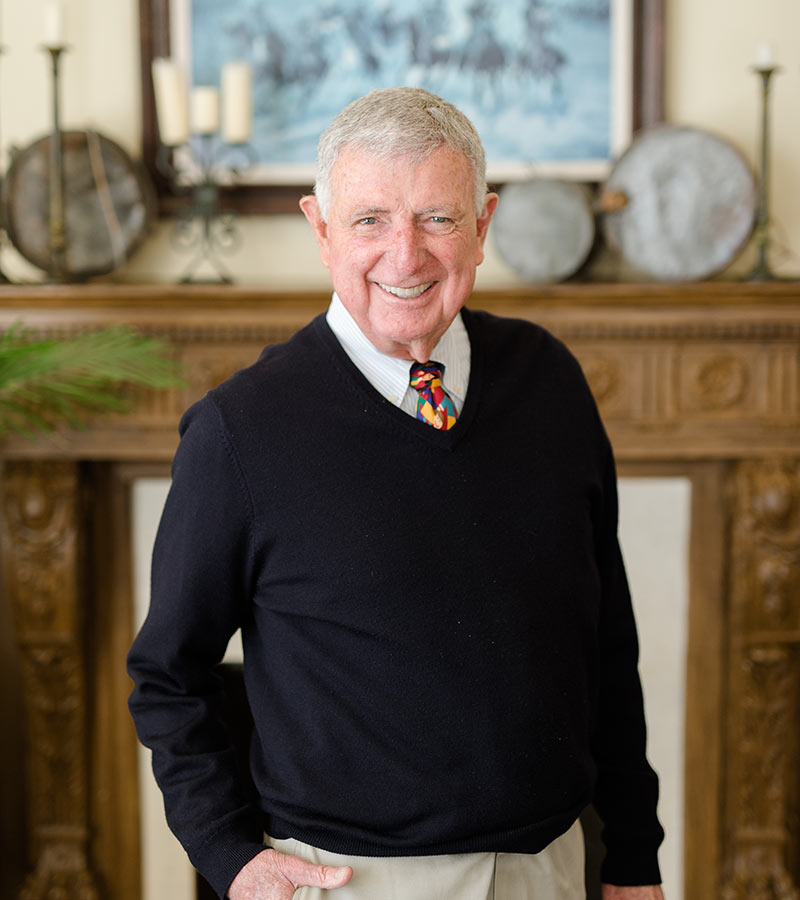 Harvey Martin, MD
Not currently accepting new patients…
Please schedule with our nurse practitioners.
Experience:
Military Assignments: Chief, Aerospace Medicine RAF, Bentwaters, England 1968 – 1973
Commander, Bolling AFB Dispensary, Washington D.C., 1973 – 1974
Chief, Mental Health Service, USAF Regional Hospital – Sheppard AFB, Texas 1978-1986 – Retired with rank of Colonel
Consultant to Surgeon General in Psychiatry
Medical Director/CEO – Rose Street Mental Health Care, Wichita Falls, Texas, 1986 – present
Medical Director – Red River Hospital
Texas Medical Foundation Reviewer
Board Certifications:
American Board of Psychiatry and Neurology, Inc., Psychiatry, January 1979
American Board of Psychiatry and Neurology, Inc., Child Psychiatry, February 1990
American Board of Psychiatry and Neurology, Inc., Special Certification in Addictionology, October 1994
Licensed in Texas, Oklahoma, and California
Education:
Kansas University, B.A., 1963
Kansas University Medical School, M.D., 1967
David Grant USAF Medical Center, Rotating Internship 1967-68
Primary Course Aerospace Medicine, Brooks AFB, Texas 1968
Menninger School of Psychiatry, Adult Psychiatry Residency, 1974-75
Langley Porter Neuropsychiatric Institute, University of California, San Francisco, Child Psychiatry Residency, July 1976 – June 1978
Hospital Staff Privileges:
Red River Hospital, Wichita Falls, Texas
United Regional Health Care, Eighth and Eleventh Street Campuses, Wichita Falls, Texas
Health South Rehabilitation Hospital, Wichita Falls, Texas
Membership in Professional Organizations:
American Academy of Child Psychiatry
American Academy of Child Psychiatry, Committee on Military Child Psychiatry, 1982-89
American Psychiatric Association
Red River Chapter of Texas Society of Psychiatrists, Past President
Red River Hospital, Past President of Medical Staff, 1989-90
Society of Air Force Psychiatrists, President, 1983-84
Southern Psychiatric Society
Texas Medical Association
Texas Society of Child and Adolescent Psychiatry, Secretary, 1986-89; President 1989-90
Wichita Falls Association for the Gifted, President, 1983-84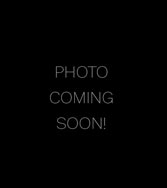 Linda Martinez, DPN, APRN, FNP-PMHNP-BC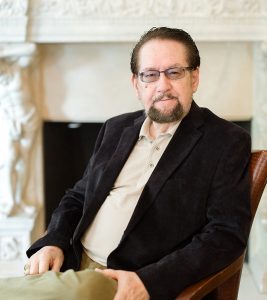 Chuck Staats, LCSW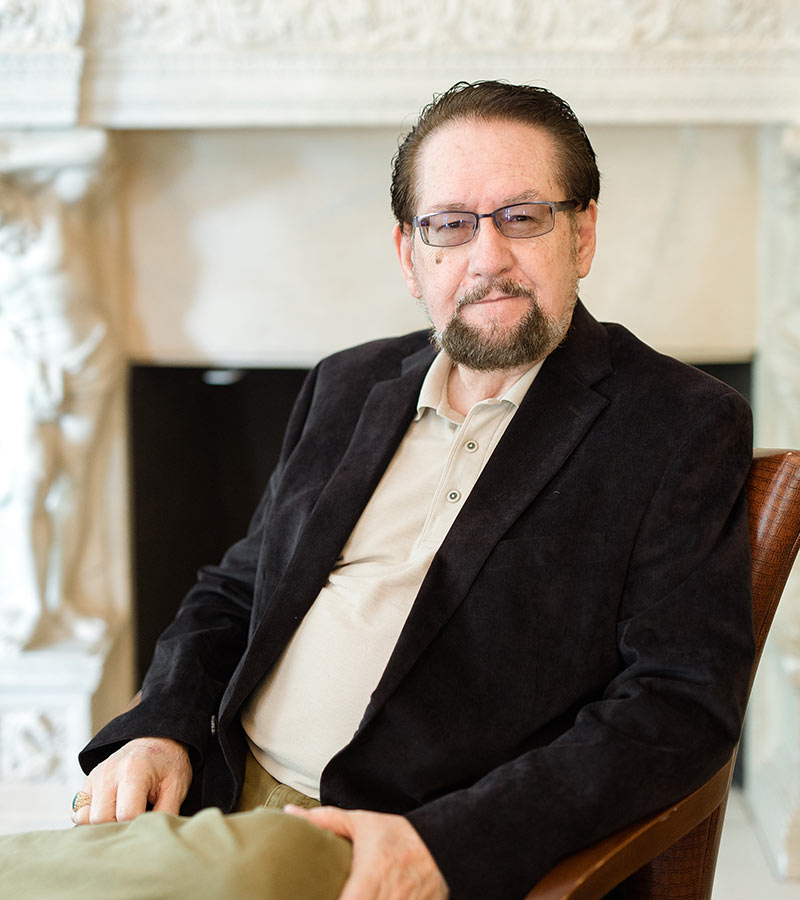 Chuck Staats, LCSW
"I like what I do and believe I am good at it. I like to make change fun and pleasant when that is possible and believe it is possible most of the time. I view people as individuals with specific strengths and limitations, who are asking for help to make certain, specific, desired changes in his/her life. I act as if everyone is capable of making their desired changes, within the boundaries of their strengths and limitations and recognize that our boundaries can be expanded or contracted by what one does or does not do, and/or by circumstances.
Parenting has been, and continues to be, one of my most enjoyable and rewarding activities. Although my four children are all adults, and two of them have families of their own, parenting did not stop when any of them became adults, just different."
Experience:
Individual, Couple and Marriage Therapy (22 years)
Clinical Social Worker, Red River Psychiatric Hospital (2 years)
Clinical Director, Trinity Center, Stephenville, Texas (1 year)
Director of Professional Training and Community Programming (3 years)
Juvenile Probation Officer (2 years)
United States Army Infantry Officer (4 years)
Education:
Master's Degree, MSSW – Social Work, University of Texas at Arlington, Texas (1977)
Bachelor of Arts Degree, BA – Psychology, Midwestern State University (1969)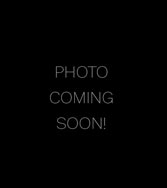 Gidgett Bates, APRN, PHMNP-BC
Gidgett Bates, APRN, PHMNP-BC
I am honored to be on the staff of Rose Street Clinic. I am a native of Wichita Falls, with an extended multigenerational family that lives here as well. I have over 30 years of healthcare experience, caring for all ages. Church life and family gatherings, both informal and special occasions, bring my husband and I great joy. I am blessed with three beloved grandchildren and a very spoiled Frenchie! When treating mental health issues, I feel it is important to consider mind, body and spirit in order to promote the best possible outcomes for my patients.
Education:
Bachelor of Science in Nursing-Midwestern State University
Masters Science of Nursing-Midwestern State University
Affiliations:
American Nurses Association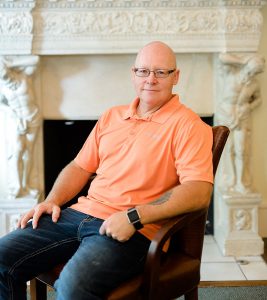 Ronald Hall, RN, MSN, PMHNP-BC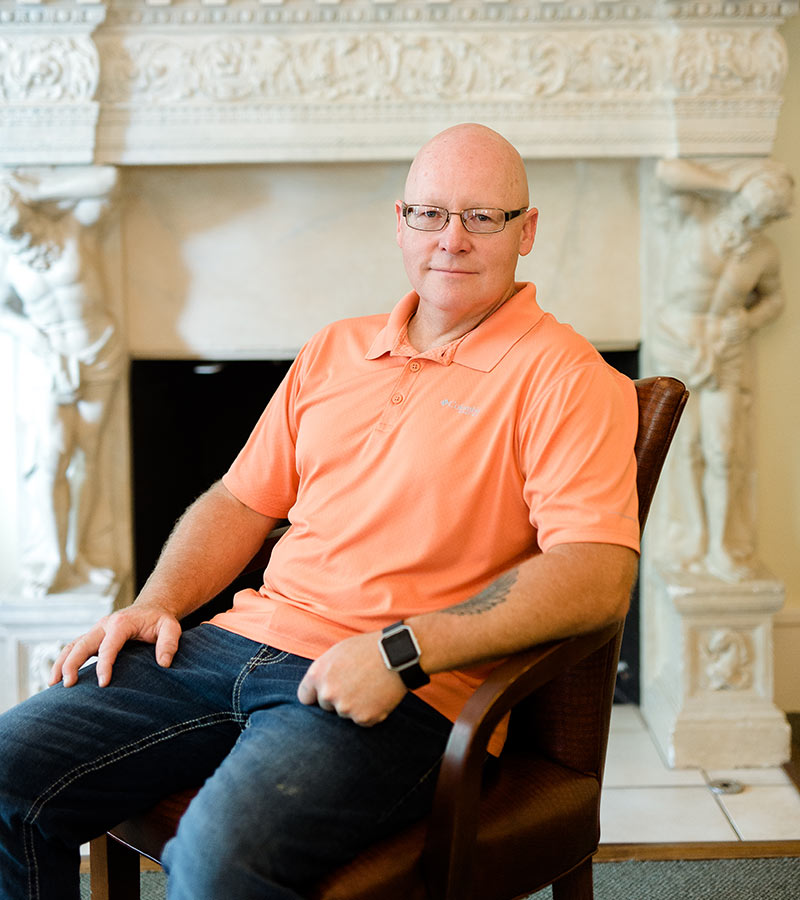 Ronald Hall, RN, MSN, PMHNP-BC
My mental health career began in 1995 working in group homes, NTSH and Red River Hospital.  I believe the sum of my lived experience has prepared me to now serve as a PMHNP at Rose Street. It is exciting to be part of the healing process for those with emotional needs. I believe in utilizing a holistic model as we work together to help you find balance in your life.
Professional Experience:
United States Air Force Ready Reserve Nurse Corps Mental Health Nurse (Lt Col): 2008-present
Red River Hospital (RRH) 2007-2014: Chief Nurse Officer (CNO); Director of Quality, Risk Management & staff development
Midwestern State University:
Assistant Professor: Mental Health & Basic Nursing 2010-2011
Adjunct Faculty Nursing: Pediatrics & Mental Health 2006-2008 NTSH 1996-2007
Education:
Midwestern State University Post Masters Certificate- Psychiatric Mental Health Nurse Practitioner, Aug 2014
Midwestern State University, MSN, May 2007
Midwestern State University, BSN, May 1999
United States Air Force Reserve Officer Training, 2009
Army Field Training Package, High Frequency Direction Finding (HFDF), 1989 Intelligence School, EW/SIGINT Morse Systems Operator, 1987
Professional Organizations:
Sigma Theta Tau International, Xi Iota Chapter- past President Reserve Officer Association
Society of Air Force Nurses
American Psychiatric Nursing Association
Thesis:
A mixed methodology qualitative study that explored the role of a psychiatric nurse in an inpatient state funded facility. The sample consisted of nurses from seven State Hospitals in Texas.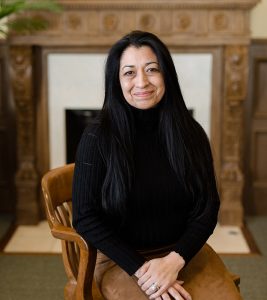 Monica Mendoza, LPC-S, LCDC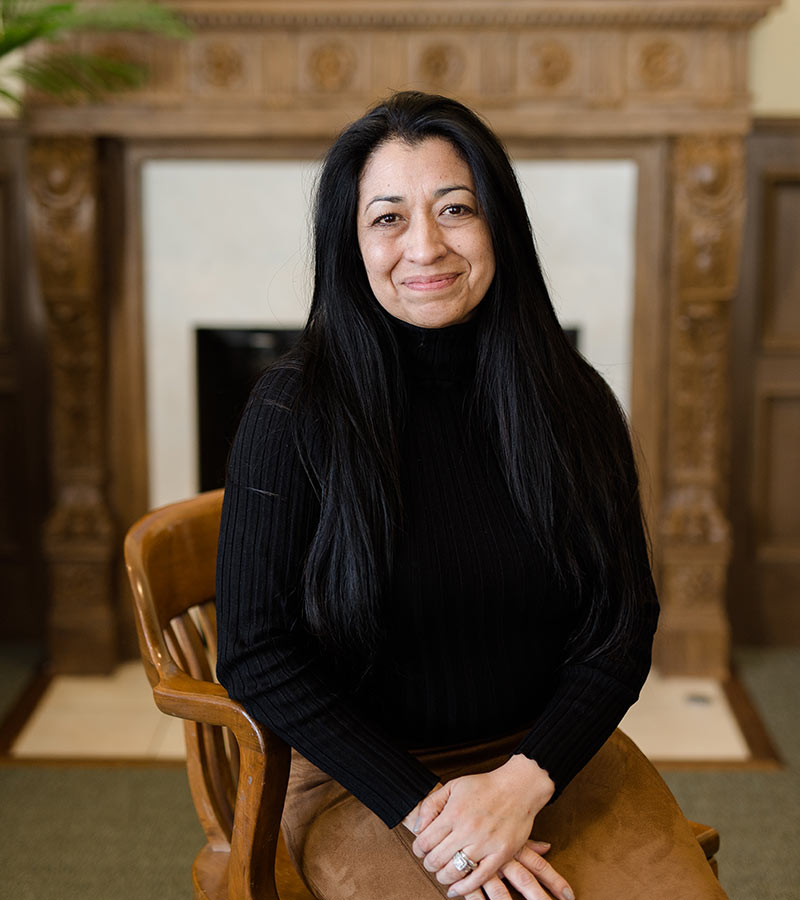 Monica Mendoza, LPC-S, LCDC
"Through an integrated and holistic approach to care, my hope is to help you find peace in accepting the things you cannot change; the inspiration, motivation and courage to change the things that you can; and the insight to understand this difference… even when emotions, thoughts, behaviors, and circumstances are working against what is the most optimal for your healthy living."  -Aspects of this quote are paraphrased from Reinhold Niebuhr's published work.
Education:
Master of Arts in Counseling
Wayland Baptist University, Plainview, Texas
Bachelor of Arts in Counseling Psychology
Hawaii Pacific University, Honolulu, Hawaii
Treatment Modalities:
Psychoanalysis
Cognitive Behavioral Therapy
Psychodynamic Therapy
Person-Centered Therapy
Existential Therapy
Dialectical Behavioral Therapy (DBT)
Eye Movement Desensitization Reprocessing (EMDR)
Cognitive Processing Therapy (CPT)
Areas of Specialty:
Trauma Recovery
Depression
Anxiety and Stress Management
Cognitive and Behavior Modification Training
Assertiveness Training
Substance Abuse Screening and Counseling
Recovery Education
Psychiatric Crisis Stabilization
Other Professional Experiences:
Domestic violence, behavior analysis and modification, parenting, social welfare systems, educational counseling and resources, services to active military and dependents, acute psychiatric care (direct care, administration, program development), substance abuse and dependency, reintegrating criminal offenders, navigating the public school special education system, post-secondary education advising, and community and state resources for aged and disabled.
Credentials:
Licensed Professional Counselor Supervisor (LPC-S)
Licensed Chemical Dependency Counselor (LCDC)
National Certified Counselor (NCC)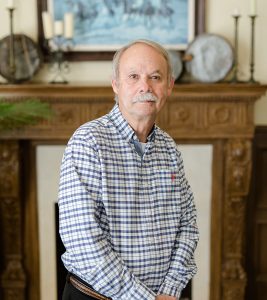 John Salkeld, LCSW, LMFT, LCDC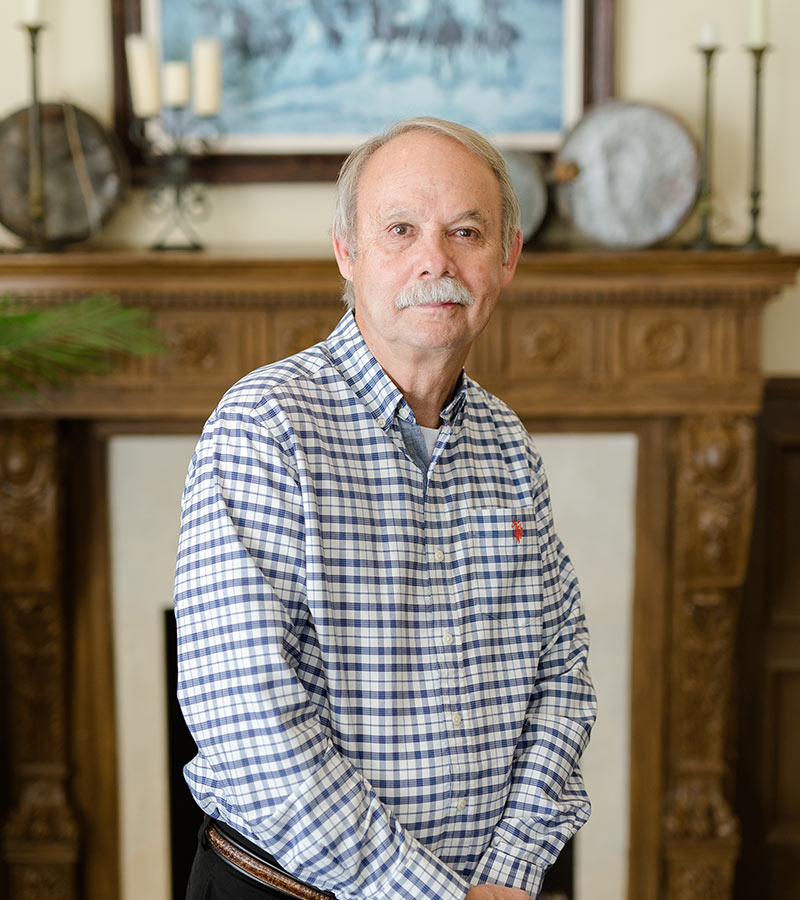 John Salkeld, LCSW, LMFT, LCDC
"I strive to enhance each person's everyday functioning by learning new and more effective ways to cope with life's offerings. I also assist with increasing an individual's personal growth."
Experience:
Licensed Marriage and Family Therapist (29 years)
Individual Therapy (29 years)
Group Therapy (29 years)
Licensed Master Social Worker
Advanced Clinical Practitioner
Licensed Chemical Dependency Counselor
Education:
Master's Degree – Social Work, Our Lady of the Lake College, San Antonio, Texas (1972)
A & M University at Canyon
West Texas State University (1970)
Affiliations:
Academy of Certified Social Workers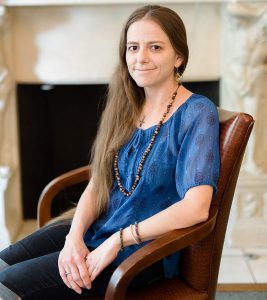 Brittany Teague, LPC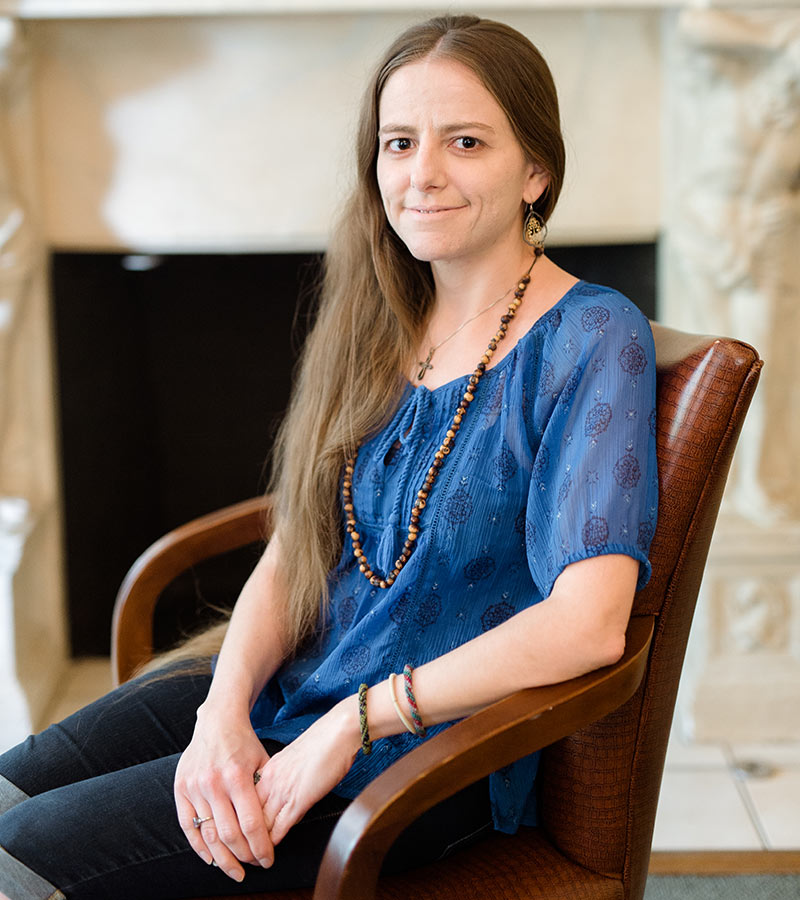 Brittany Teague, LPC
Brittany Teague is a Licensed Professional Counselor (LPC) and has worked in the mental health field for over 7 years. She has provided individual and group therapy to adolescents and adults, addressing issues such as trauma, mood disorders, personality disorders, relationship difficulties, major life changes, self-care, communication issues, self-worth issues, and grief.
She received her Bachelor of Arts degree in Sociology from Midwestern State University in May 2010 and her Master of Arts degree in Counseling from Dallas Baptist University in May 2014. She completed her Internship 3,000 hours at Red River Hospital Outpatient Program. She is licensed by Texas State Board of Professional Examiners and is a Certified Network Provider in Prolonged Exposure Therapy (PE) with Strong Star. She uses a variety of treatment modalities including:
Individual, Group, and Family Therapy
Cognitive Behavioral Therapy
Dialectical Behavior Therapy
Psychodynamic Therapy
Prolonged Exposure Therapy (PE)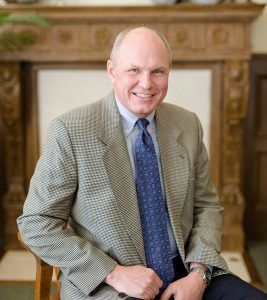 Bryan Wieck, MD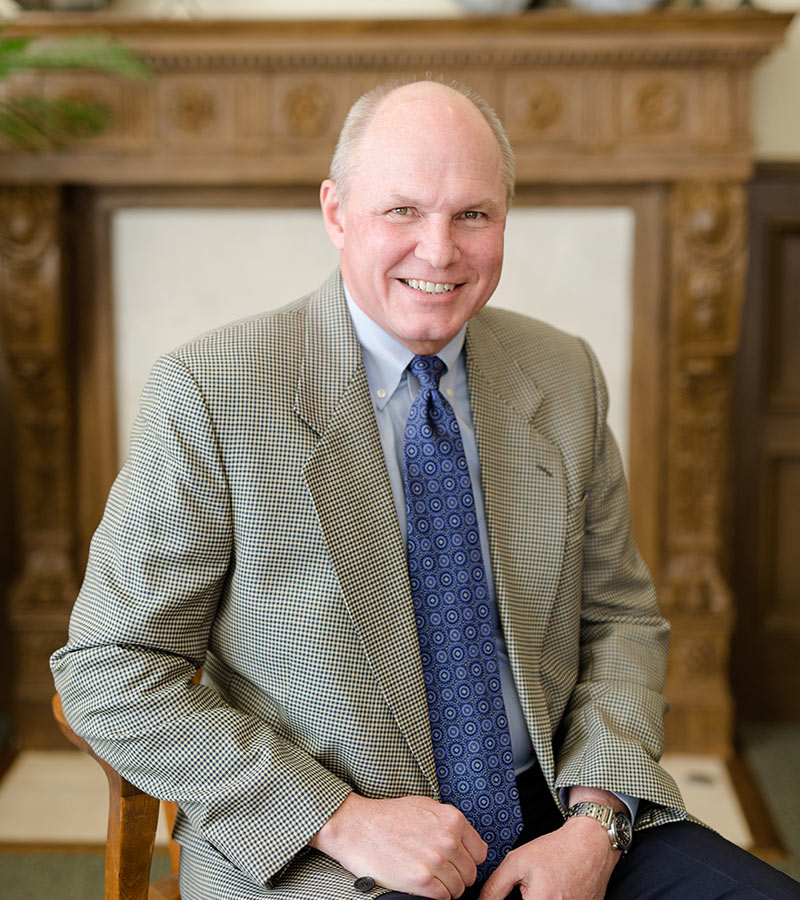 Bryan Wieck, MD
Not currently accepting new patients…
Please schedule with our nurse practitioners.
Experience:
Private Psychiatric Practice
Assessment Specialty
Medication Management with referral to therapists as needed
Education:
Doctor of Medicine, University of Texas Medical Branch
Residence Training – General Psychiatry and Child/Adolescent Psychiatry, University of Texas Southwestern Medical Center
Affiliations:
Texas Society of Psychiatric Physicians
American Psychiatric Association